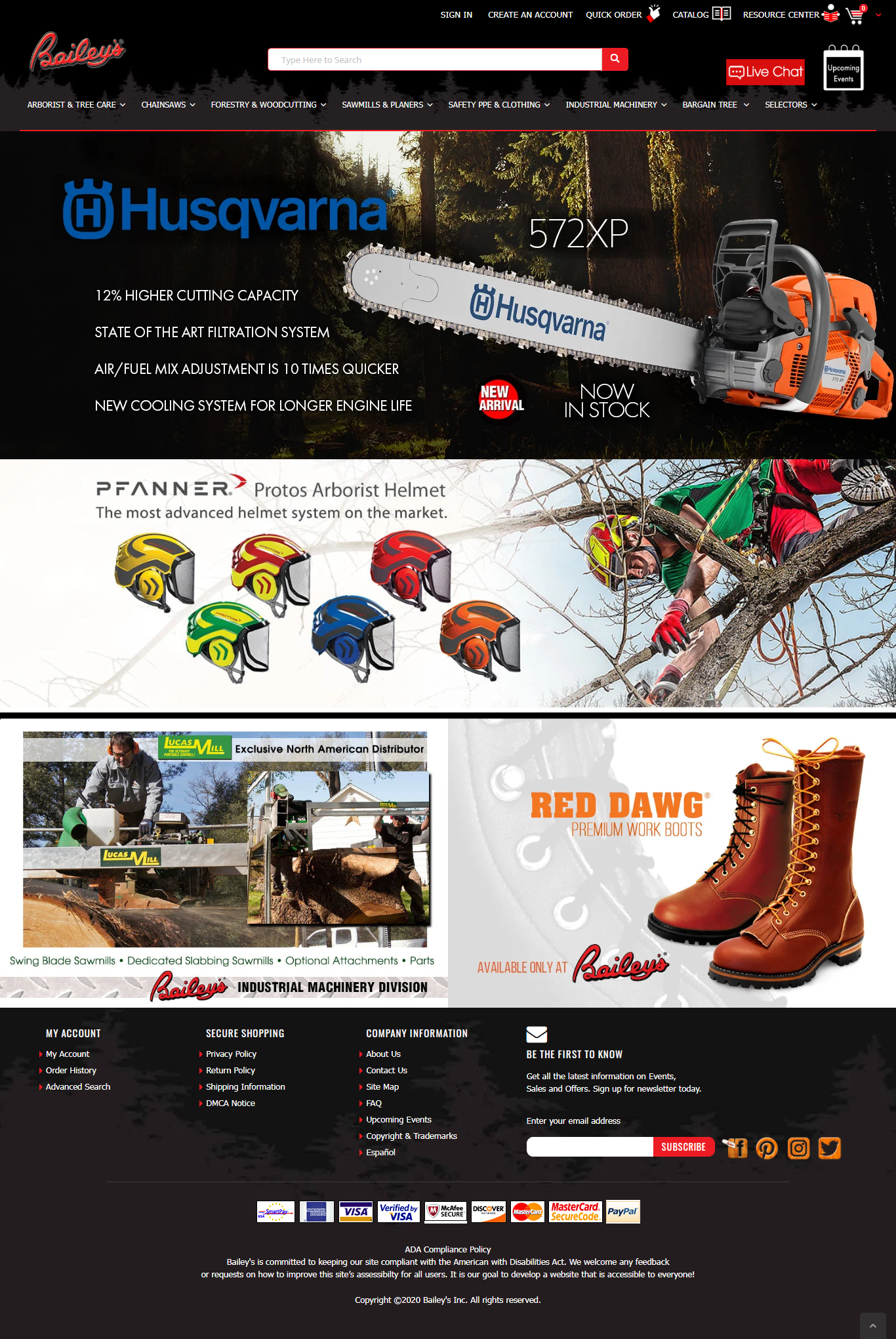 Bailey's was founded in 1975 by Bill and Judith Bailey in the small town of Laytonville, California. Contract cutting at the time, they were having difficulty sourcing the products they needed for their chainsaws locally. Figuring that they were not the only ones in need of a solution, they founded Bailey's.
In the early years, Bailey's consisted of a handful of family members selling logging supplies from a small black and white catalog. With continued success and the broadening of product lines over the years, Bailey's grew to be a premier supplier of chainsaws and accessories, tree care products, work clothing, and forestry equipment.
Today, Bailey's is strategically located near the I-5 and I-80 corridors in Woodland, California. With nearly 100,000 square feet of warehouse space, customers all over the United States are assured quick and efficient delivery of their orders. A retail outlet is available as well for local customers looking to pick up their orders on-site or bring in equipment for repairs.