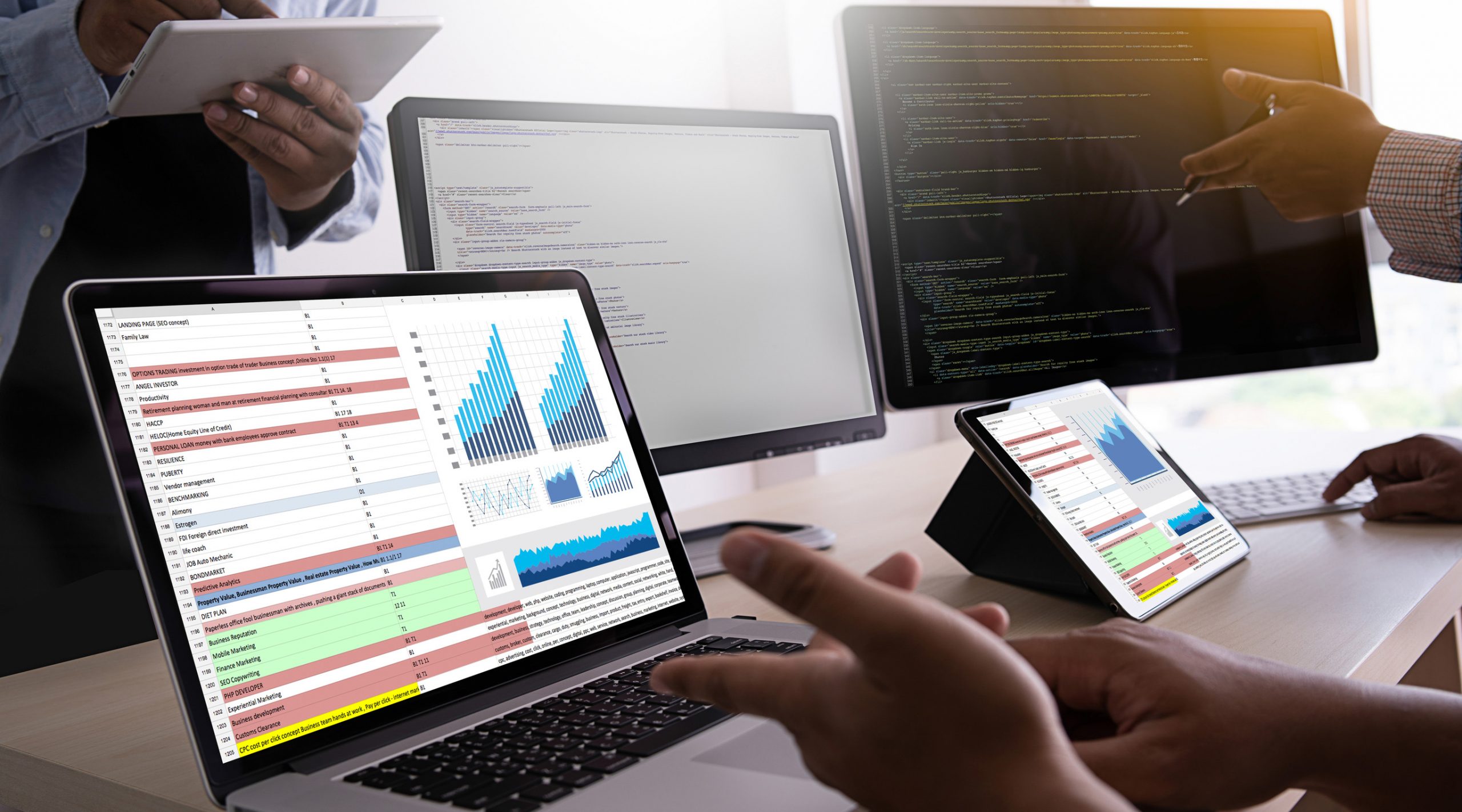 Software Solutions
We design and develop custom apps and software solutions from mobile
consumer apps to line-of-business corporate web applications and
desktop system level utilities.
Software Solutions
As your partner, MDL Technology accelerates development of custom software solutions by applying our well-regarded software product engineering services.
We design and develop custom apps and software solutions — from mobile consumer apps to line-of-business corporate web applications and desktop system level utilities. To ensure the custom solution we deliver fully meets your goals we assign business analysts to every project to work on functional and user experience requirements and priorities. You will access the latest technology and field-proven tools we know how to leverage, customize, or create in order to launch an app that brings value.
ENTERPRISE SOFTWARE SOLUTIONS
From manufacturing line to meeting room, our software development solutions will help you elevate your Enterprise Core and overcome the challenges of technological transformation both in daily and large-scale operations.



Augmented Reality Solutions


Blockchain Development
At MDL Technology, we believe that Distributed Ledger Technologies (DLTs) carry the potential to introduce a new level of transparency, automation, and efficiency in businesses and nonprofits.
Most organizations find it challenging to understand and apply the full power of Blockchain and DLTs to get tangible business results. Our team is passionate about utilizing our technical capabilities, experience, and product mindset to help our clients effectively extract real business value by implementing blockchain and DLT across their organization.
MDL Technology has access to the biggest pool of blockchain engineering, cryptography, and cybersecurity talent globally. Our expertise has already helped dozens of SMBs and enterprises across the globe.
BLOCKCHAIN FOR STARTUPS
– Product design workshop
– Public blockchain network integration
– Permissioned and Permissionless blockchain development
– Distributed applications (DApps) development
– Smart Contracts development and audit within a project scope
– Hybrid centralized systems development with blockchain components
– Blockchain technology consulting
BLOCKCHAIN FOR ENTERPRISES
– Proof of Concept design workshop
– Proof of Concept development
– Private and permissioned blockchain development
– Consortium networks
– Integrating blockchain into legacy infrastructure
– Migrating to blockchain infrastructure
– Public blockchain networks integration
– Blockchain technology consulting
Cloud Computing
TRANSFORM YOUR BUSINESS WITH CLOUD TECHNOLOGY
RICH ANALYTICS: Cloud based computing can be used to analyze and leverage your existing business intelligence.
FLEXIBILITY: Create an environment that allows for quick, safe changes to your software.
SCALABILITY: Build solutions that will grow in tow with your business, equally reliable for hundreds or millions of users.
INTERNET OF THINGS: Streamline your business operations with the help of interconnected devices.
MAKE YOUR BUSINESS FLEXIBLE
Shifting to cloud solutions improves the mobility of your business and reduces cycle times, allowing you to make changes to your software faster and safer. Moreover, MDL Technology provides unparalleled opportunities for business automation and creating access to supply chains via mobile devices.
– Cross-Platform Applications
– Cost Effective
– Adaptable
– Rich Analytics
Argumented Reality Solutions
A company with a strong focus on emerging technology, MDL Technology started to explore the potential of Augmented Reality back in 2015. We think that the technology is the next step in the evolution of Architecture, Engineering, and Construction, as well as other industries.
This change is challenging, but MDL Technology is ready to contribute. As a result, our R&D efforts have called for the creation of a separate AR development studio.
Having extensive experience in building enterprise solutions, some of our best engineers, designers, and analysts are now bringing AR to the biggest industries.
Internet of Things
The engineers of MDL Technology have the experience of working with all technical platforms, languages, and frameworks to help you create a secure and scalable IoT solution that fits your business needs. From creating the solution's architecture to sensors to building cloud infrastructure, MDL Technology can help you every step of the way with both hardware and software.
The experience of many members of the company amounts to ten years, and with MDL Technology's decade-long expertise in building custom software products, the unit has all it takes to deliver impactful IoT solutions to enterprises across industries.
We provide following IoT Services:
– Industrial IoT
– Embedded Software
– Android Firmware
IoT Platforms & Technologies

Artificial Intelligence
ENTERPRISE ARTIFICIAL INTELLIGENCE SOFTWARE
Use the immense computational capabilities of AI-based software to dramatically improve the bottom line of your business. Artificial Intelligence software solutions like machine learning models and artificial intelligence apps will help you automate the operations of any department, ensure fail-safe decision making with predictive models that analyse data and propose spot-on information, safeguard your business physically and digitally, and significantly increase the productivity of your employees by working alongside them.
ARTIFICIAL BRAINPOWER FOR THE ENTERPRISE OF THE FUTURE
GREATER AUTOMATION: From sales to supply chain management to customer service, AI-based software solutions are unmatched in precise automation of any business operation.
GREATER BUSINESS SECURITY: Employ AI-based technologies to protect your business digitally and physically.
GREATER BUSINESS EFFICIENCY: Leverage AI-based software solutions to immediately derive insights from your Big Data, and make fail-safe decisions at every turn, improving the overall business efficiency.
GREATER PRODUCTIVITY: Delegate everyday tasks like reporting to AI-based systems, and increase the productivity and job satisfaction of your employees.