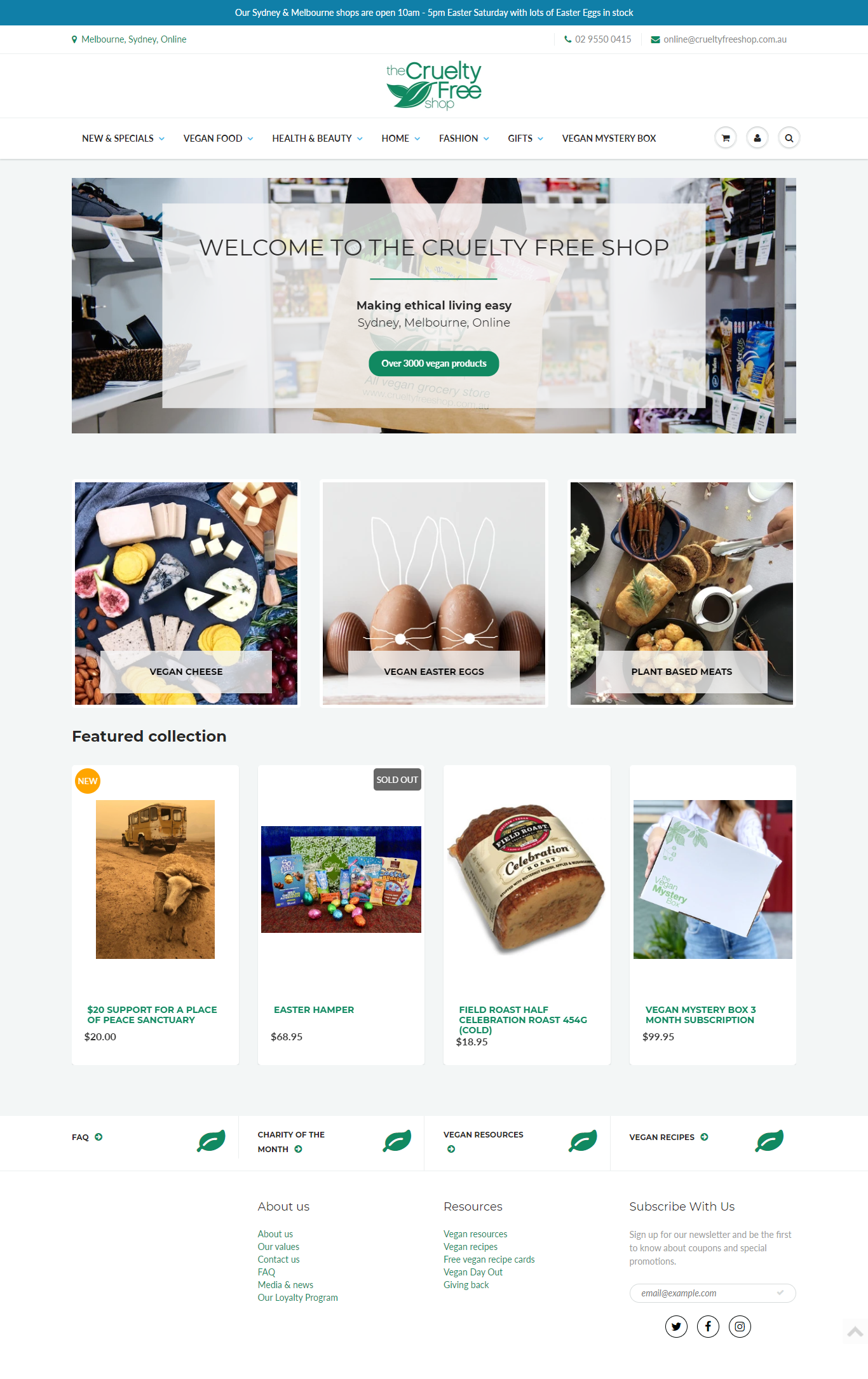 The Cruelty Free Shop is Australia's favourite purveyor of everything vegan. We bring you the widest range of vegan products including food, health, fashion, beauty, and household items.
As vegans, we're often asked the big question "Why Vegan?" For us, there are three main reasons. The first and most important reason that we're vegan is for the animals. More than 56 billion animals are killed every year for flesh, dairy, and eggs. This needs to end. Secondly we're vegan for the planet. Animal agriculture is a huge contributor to greenhouse gas emissions, as well as being responsible for water pollution, deforestation and the destruction of many of the earth's natural eco-systems. The third reason is for our bodies, as eating a vegan diet has been shown time and time again to be much healthier than one that includes animal products. At The Cruelty Free Shop you'll find delicious alternatives to products sourced from animals, beauty products that don't test on animals, clothes free from animal derived materials and so much more. We make living a cruelty-free lifestyle easy.
Our story began in 2001. When Jessica Bailey had been vegan for a year, she quickly realised how difficult it was to work out which products were vegan and which ones weren't during her weekly shop. She also noticed that when people found out that she was vegan they would often say "I'd love to be a vegan but it's just too hard". What she needed to do became clear; she would make it easier to for people to become and stay vegan. So The Cruelty Free Shop was born, a one-stop-shop where people could get all those hard to find vegan foods and where someone had already done all the time consuming label reading for them.